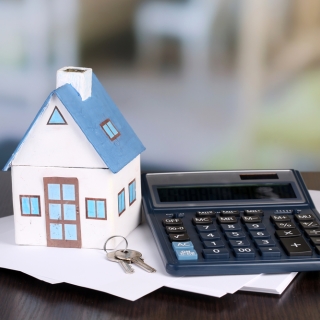 What is the average cost of moving home?
Preparing for that big move one of the first things that may cross you mind "how much will this move cost me" This article will compare the costs of hiring a professional moving service or completing the move yourself.
Whether you are moving locally or cross country will have a great impact on the total costs of your move. It is highly recommended to calculate your average moving costs in advance so you do not come across any unexpected costs during your move. This will also reduce stress as you will know you are financially ready for your move.
Hire a removal company or not?
Lay out the pros and cons of hiring a removal company or doing the job yourself whether you feel confident that you can manage without professional assistance.
So how do you decide whether you need the professional help or not?
Time: this is the most important factor that will determine if you are capable to prepare and arrange your move. Do you have the time? If moving day is approaching quicker than you expected then it's time find a removals team.
Distance: where are you moving to? A few miles across town, a neighbouring city or a hundred miles away to another country. If moving locally this allows you to visit the new location regularly and be organised to execute a self- move. Take advice from the expert that moving a long distance without professional guidance is not recommended for many safety and economic reasons.
Big house/small house: moving from a 1 bedroom house or a 3+ bedroom house will have a great impact on the number of possessions you have. This more you have is the more time is needed when packing them for the move. If you have more special items such as antique furniture such as pianos, these will require special assistance.
An extra pair of hands: Moving home is not something you can do by yourself, you need to think if you have the helping hands and people you can rely on. Packing up your belonging can be easily done but come moving day it's the heavy lifting that may be the problem.
Done this before: Have you moved home before without professional help with satisfactory results? If you have this previous experience then this will reflect on your decision whether to hire a professional or not.
All these factors from above will reflect on the outcome of your move. Hiring a professional may cost some money but this will be worth it.
Other factors that will influence the cost of your move:
Volume– the amount of items you will be taking. Whether you need one small Luton van or one big Lorry.
Location– Down the road or overseas will have a huge impact on additional costs. For example moving overseas the removal company will have to cover ferry costs.
Ground floor / first floor- this usually has an additional cost of an extra man if the location is not based on ground floor.
Packing service– getting a professional to pack up your belongings can increase your moving costs but this will save you valuable time and ensure your belongings are packed correctly.
It is difficult to work out exactly the total cost of your move due to lack of essential data. The cheapest removal company may seem like a great idea as you want to save as much money as possible but this is not always the best idea, make sure you do the research.
Taking the different factors mentioned into consideration will help you when calculating an average cost. Remember to do your homework; it will be worth it in the long run.
You can get some advice for your home move here.