Are you moving house from the UK to Ireland?
Irvine Moving Solutions can provide you with a professional removals service from anywhere in the UK to Ireland at very competitive prices. Our friendly and experienced team has completed 100's of house removals from the UK to Ireland and are on hand to help with your house move every step of the way. We have removal services from the UK to Ireland / Northern Ireland twice a week!
With 40 years of experience in home removals we can assure you we will take care of all of your moving needs.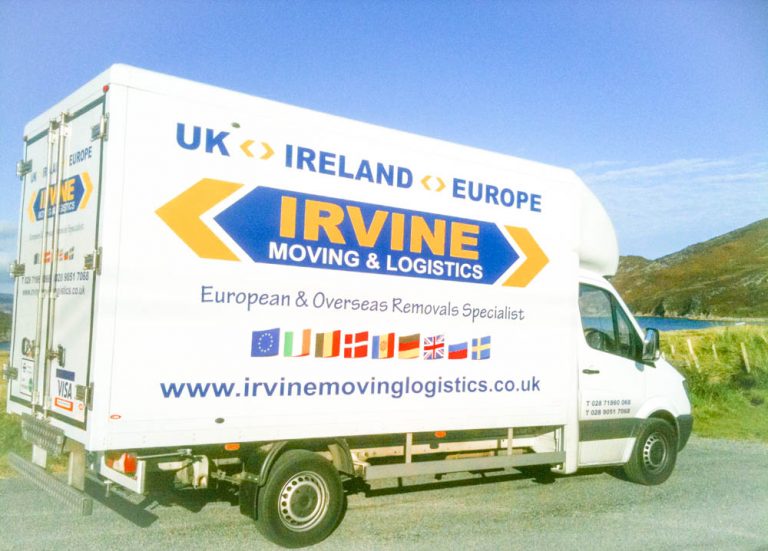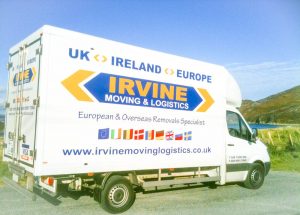 We have come a long way in 40 years!
We started out as a manufacturing logistics company, transporting merchandise to the UK from Ireland for big brand names like Laura Ashley and Marks and Spencer's. Since then we have continued to grow. We have moved homes, offices, business premises and schools from the UK to Ireland. Take a look at what our customers have said about their move.
Maybe you are moving home or office from the UK to Ireland but your new location is not quite ready. Don't worry- we have access to storage depots all over the UK and Ireland where you can safely store your goods until you need them.
Contact us today for your free quote.