Are you one of the thousands relocating to find work?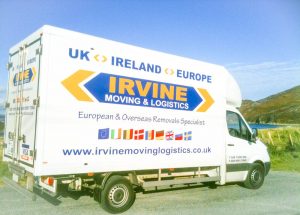 It is no secret that in today's climate, we still have a lot of people leaving the UK in search of employment. Our relocation services for jobseekers makes this otherwise stressful time, a seamless transition.
We understand that relocating anywhere at anytime can be tough; there are so many things that need to be put in place for it to be successful. Our relocation service ensures a smooth transition for anyone relocating for employment. We have weekly services throughout the whole of the UK and Ireland as well as weekly services to Europe. Many of our recent customers have moved to France, Holland, Germany and Belgium. We have also moved a lot of customers from these European countries back to the UK.
You will be assigned a dedicated relocations consultant who will see the entire process through with you from start to finish. Our friendly and experienced moving team will assist you in any way they can with the big move. Our mission is to move you and your family without the hassle and stress. We have full and part packing services available to make it a little easier!
Moving internationally can be especially challenging.
Our relocation services for jobseekers features helpful tips and assistance with all those overseas obstacles like currencies, motorway regulations and customs documentation. Check out our checklist to guide you through your move making it as easy as possible.
Our 8 vehicles come in a range of sizes to suit any move; all of these are fitted with trackers so that your belongings can be located anywhere across Europe at any given time. It also means that your moving team can give you accurate arrival times for the delivery of your goods.
Some of our previous customers have had to vacate their current location and gradually move to their new town some time before their new jobs begins . This is where our storage facilities can help. We have access to storage depots across Ireland and the UK including Derry/Londonderry, Belfast, Dublin, London, Liverpool, Manchester and Glasgow.
Our prices are very competitive; we offer free quotes and free site visits to help us price your move accurately.
So if you find that you need to move home to seek employment, or to fulfill a role, then get in touch today. Our relocation services for jobseekers makes an otherwise stressful time stress free!!